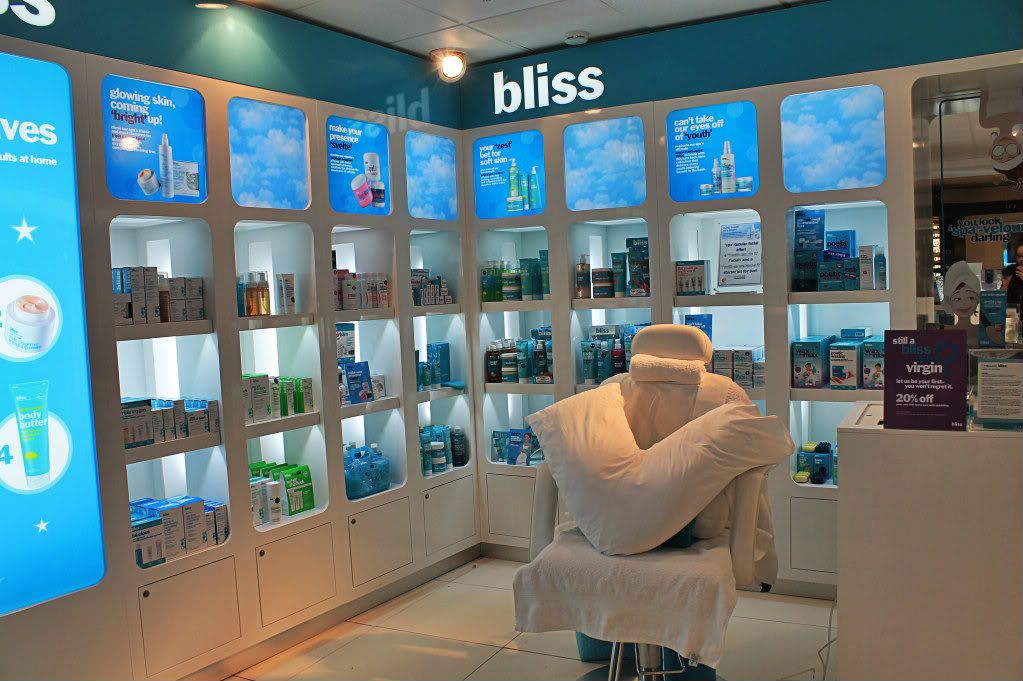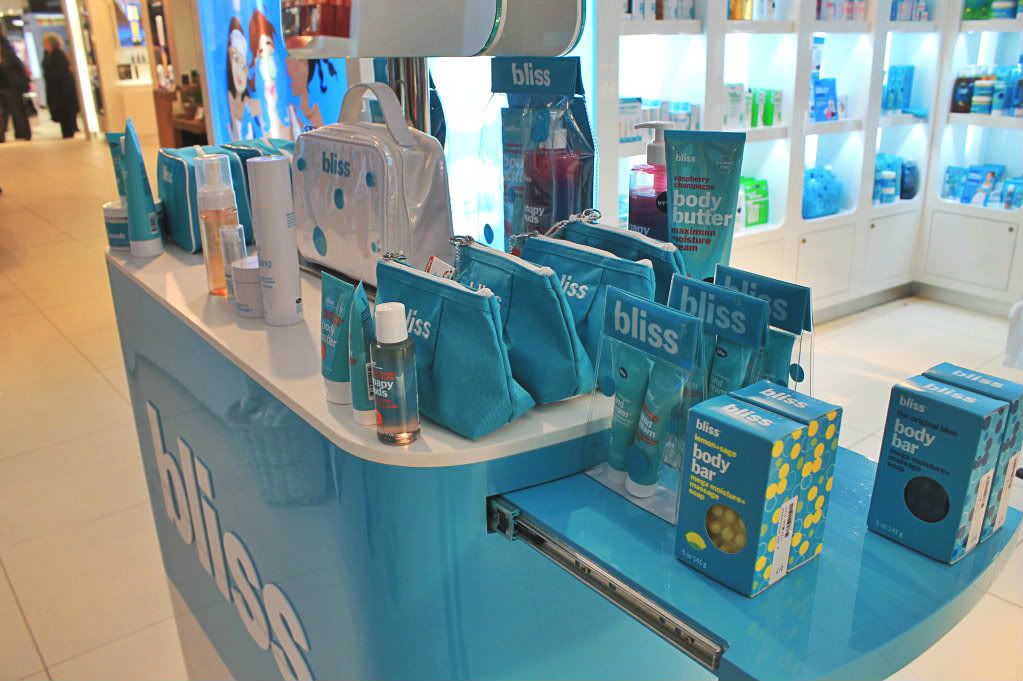 30 mins - £30 50 mins - £50
A few weeks ago I was contacted by the lovely Stevie from Bliss and Elemis kindly offering me to pop into Bliss based in my local Debenhams for a complimentary Triple Oxygen Facial, i'm used to having facials all the time in my college course and I absolutely love them so I couldn't wait to try the Triple Oxygen!

The first thing Stevie used was the Lid and Lash remover on the eyes to get rid of any make-up, unlike most eye-makeup removers it didn't leave my eyes feeling oily, instead it actually made them feel quite fresh! She then used the Clog Dissolving Cleansing Milk all over the face to dissolve dirt and make-up from the skin and followed with the Triple Oxygen Cleansing Foam which was my favourite product used in the facial! It felt really odd but nice as it turns from a liquid into a foam on the skin.
To tone my skin Stevie used the Detoxifying Toner, what i like about this product is that it contains rose water to soothe the skin which was a nice touch after all the cleansing on my skin. Next was the Pore Fector Gadget, used to deep cleanse pores and help remove blackheads. This actually hurt a little bit around my nose but i think that's because i have quite sensitive skin, after the facial i did notice that there was less of an oily shine on the areas where this was used and blackheads looked slightly reduced which was a good thing! There's a great review on this product here.
Glycolic pads were then used on my skin which helped soothe it after the Pore Fector Gadget had done it's work, and then i had a really relaxing shoulder massage which was a lovely added extra, followed by a facial massage. Stevie then used the Triple Oxygen Instant Energizing Eye Masks on my eyes. I was really happy with the results from these as i usually have dark circles under my eyes and i get tired eyes easily from my contact lenses so it was nice to feel the effects of this product and have de-puffed, hydrated and brightened eyes, i can also imagine this would be a great hangover cure haha!
After enzymes were used over the face the Triple Oxygen Face Mask was used. I would say that this product is one of Bliss' most popular, and i can definitely see why. My skin felt absolutely amazing after this, Bliss describe it "Bliss triple oxygen energizing mask is a fast-acting foamy face mask that brightens, tightens and revives dull, sallow skin" and it is true to every single word. While the face mask was doing wonders for my skin i had a hand and arm massage which was nice rather than just waiting for the mask to work, the massage was done with the Blood Orange and White Pepper Body Butter which smelt absolutely out of this world! It's just indescribable how good it smells so if you're near a bliss counter soon you need to give this a whiff!
Stevie then used the Triple Oxygen Machine all over my face which felt so good, it basically just blows oxygen onto the face and leaves the skin looking brightened and overall amazing and i felt super pampered when i found out that Madonna has one so it must be good! To finish she used the Triple Oxygen Moisturiser on my skin which has vitamin c in it and left my skin looking glowing and feeling really hydrated.


The entire facial was so relaxing and you can really feel all of the products working on the skin!
The only thing I was slightly wary about was that the treatments are done on the shop floor, but once you get into the chair and the therapist begins the facial, the customers are the last thing on your mind. I would definitely go for another bliss facial again, the results actually lasted for quite a few days and i felt confident enough to go out without any make-up on which is a huge thing for me! Also if you pop into the Chester debenhams and go to the Bliss/Elemis counter and tell the girls you've read this review on my blog you can get a two for one facial and a complimentary lip treatment! Have you ever had a bliss facial?